11 April 2019 | Bucharest
The premium business Cloud-centric conference for decision-makers and IT professionals, organized by top Microsoft Azure experts.
Microsoft Most Valuable Professionals (MVPs)
"
Cloud, Data, and Artificial Intelligence (AI) are the pillars that will drive unprecedented transformation in every industry – and create industries we can't even imagine yet.
The Cloud Conference aims to bring more clarity to this extraordinary potential through real-life business applications and use case scenarios, as well as meeting those who are directly involved in the field of digital transformation.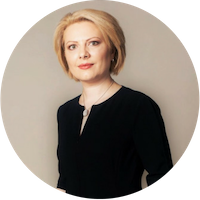 Violeta Luca, General Manager Microsoft Romania
Opening Speech
Mihai Tătăran, Avaelgo
Don't Let The Future Leave You Behind
The Hitchhiker's Guide to Digital Transformation With Microsoft Partners
Gabor Vass, Microsoft
Defining a Cloud Strategy and Finding Your Peace of Mind
Alessandro Mureșan, UiPath
Cybersecurity – Am I at Risk?
Benefits of SQL Hybrid Features
Conference Closing & Raffles
How to Avoid Disasters in Tech Implementation
The New Era of Business Applications
Alexandru Radu, Arggo Consulting
A New Journey – How Cloud Changes TELCO
Alexandru Isbășoiu, Telekom
Cloud Security| Secure your Public Cloud, Private Cloud and SaaS with Fortinet
Conference Closing & Raffles
"
The most professional conference I have ever attended, with people very passionate about what they are doing, and how they present.
Alin Vînă, DevOps Engineer
Participation at the Cloud Conference is free, based on prior registration.
"
It's refreshing to see a Cloud conference made by people who make Cloud seriously.
Zoli Herczeg, Consultant IT
Contact us with any questions you had about the conference. Sign up for our newsletter to keep you up to date with new event information.