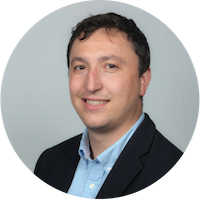 Business Development Manager | TECKNOWORKS
Cătălin Pop is the Business Development Manager and Head of Strategic Initiatives within Tecknoworks. Cătălin is also an experienced software engineer with a demonstrated history of working in the information technology and services industry with large clients and distributed teams.
How to Avoid Disasters in Tech Implementation
We are living in truly exciting times. Companies have more opportunities than ever before to use technology to massively improve organizational performance, productivity, and profit, and to launch themselves into new, previously inaccessible markets. Every day we hear stories of established businesses that have used technology to create an unparalleled corporate advantage, or technology entrepreneurs achieving billion-dollar valuation just years or even months from launch. Technology should be among the most important focuses of CEOs or executive leaders; for company survival, not only must they adapt to technology, they must be on the forefront.
However, many CEOs and C-suite leaders struggle with determining how to choose and execute the right idea, sometimes with devastating effects: scope and budget blowout, low user adoption, staff frustration, and – worst of all – harm to their careers. This is not their fault; after all, most CEOs are not technology experts. They are business leaders, who must have their eyes on sales, marketing, financials, management, and a host of other factors that keep the business running effectively. The truth is, you'd have to maintain a single-minded focus on technological evolution to stay up to date on all that's available to help you continually grow your business. And that just isn't possible when you're running an entire organization.
But this doesn't mean a CEO should simply roll the dice and hope for the best. Before even speaking to a development team about your proposed technology implementation, there are three things you absolutely must do at the 1000-foot level to ensure you're betting on a winning horse.
Participation at the Cloud Conference is free, based on prior registration.