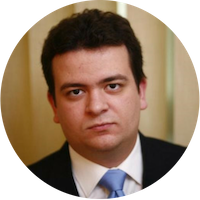 Sales Force Efficiency Lead | TELEKOM ROMANIA
Alexandru Isbasoiu's main objective as Sales Force Efficiency Lead in the Business Sales Department of Telekom Romania is to elevate the sales team's activity at a level where they deliver the best possible results. One of the areas with special focus is the cloud service and all sales opportunities that emerge from the new technologies. He works in close relation with Marketing and vendors in order to incentive the sales team in selling new products.
Alexandru has more than 14 years' experience in the telecom industry, working both with multinational companies as well as start-ups.
A New Journey - How Cloud Changes TELCO
Telco provider becomes an integrative business partner
Complete solutions for any organization. Case study for cloud usage | Cambridge School of Bucharest
Future of communications
Participation at the Cloud Conference is free, based on prior registration.