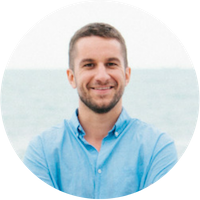 Senior System Engineer | ALEF
Valentin Ghiță is a Senior System Engineer with a focus on Microsoft cloud technologies, covering Pre-Sales, implementation/migration, and Post-Sales activities from a technical point of view.
He started his career within Microsoft, where he worked for 7 years, covering both on-premises (Windows Server / Exchange Server) and cloud technologies (migrations to Azure and Office 365). He is a Microsoft certified trainer, Cloud, and Office 365 MCSE and speaker at technology conferences.
Cybersecurity – Am I at risk?
Did you ever ask yourself, after reading or hearing about a cybersecurity event, if that could ever affect you? If you thought to yourself "Naahhh, this won't happen to me", then I would like to prove you wrong, during this session. We will cover the most common cybersecurity threats and see how Microsoft 365 can help you prevent them.
Participation at the Cloud Conference is free, based on prior registration.